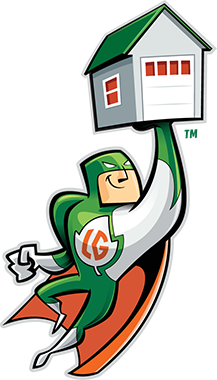 Keep the Water in and the Toxins Out With Our

Eco-Friendly Waterproofing Solution

Our green shower waterproofing coating is designed to keep bathroom enclosures watertight, even in the most demanding settings. Its proven performance in a wide range of applications makes it a reliable choice for both residential homes and commercial projects.

Lifetime Green Coatings is made from plasticized gypsum and contains zero VOCs, making it a safe and environmentally-friendly choice. It offers waterproofing and breathability, two essential features for the construction and maintenance industries.

 
19 Ways we Beat our Competition
How Lifetime Green Coatings Beats Other Options
While epoxy and paint are common treatments for garage floors, both have significant disadvantages. Epoxy generates unpleasant fumes, is time-consuming to apply, and easily peels. Paint looks lackluster and wears down fast.
Our high-performing residential floor coating is the opposite—safe and long-lasting. Homeowners love the results they get for their garage flooring.
Epoxy surfaces can ignite the fumes from cars, lawn mowers, gas cans, and similar items. But Lifetime Green Coatings has a Class "A" fire rating—lowering the chance of dangerous house fires.
Lifetime Green Coatings doesn't need resurfacing like epoxy or paint, lowering your carbon footprint. Its R6 insulating value keeps your home warm in winter and cool in summer, saving energy.
Our coating doesn't release harsh chemicals or unpleasant odors when applied. It doesn't create unhealthy VOCs and is BPA-free.
Most surfaces don't need sanding; we just sweep, then add the coating. Lifetime Green Coatings sinks into gaps in old, worn concrete, yielding a smooth, level floor. Plus, it cures in just a few hours, even in cold temperatures—unlike epoxy, which cannot be applied in temperatures below 50 degrees
Epoxy floors become very slippery when wet—making them a hazard. Our floor coating includes a natural aggregate giving you a slip-resistant, secure floor.
When your home settles, Lifetime Green Coatings flexes with the movement—so it doesn't crack or peel. It also lasts much longer than epoxy and paint. You don't get hot tire pickup—the deterioration that results when warm tires wear down epoxy and paint coatings. And in the unlikely event of major damage to your flooring, a fresh application of new coating can easily be added anytime on top of the old coating, without added hassles.
The Green Choice for a Watertight Shower
Lifetime Green Coatings is proven to have long-term durability with 20-year plus brine submersion that has shown no measurable deterioration. It also has an ANSI/NSF 61 potable water contact rating, which makes it ideal for waterproofing membranes for ornamental ponds, water reservoirs, and general water and wastewater facility usage.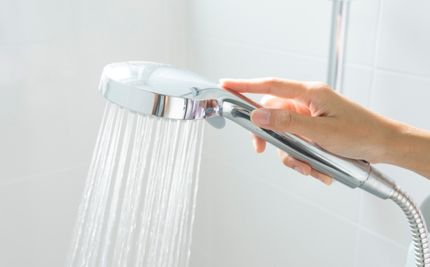 Affordable Installation, Great ROI
We make our product 100% in America and install it ourselves, cutting out 3rd party distributors. So, we're able to pass the savings along to you. And because the results last for years with little to no reapplications needed, you'll save on maintenance too—a real win-win.
Choose From Over 250 Color Options to Fit Your Home
Waterproof Solution For a Sustainable Future
The coating is non-toxic and resistant to a wide range of chemicals while retaining its flexibility, adhesion, and ability to be repaired to a fully bonded state. That makes Lifetime Green Coatings a durable and long-lasting solution for shower waterproofing.
The combination of waterproofness and breathability is crucial for many surfaces, particularly porous materials such as cement, masonry, wood, and fiberboard.
Our green coating suits many industrial and commercial applications, including man-made ponds, fish ponds, resort destinations, reservoirs, water parks, fountains, shipyard projects, fleets, water storage businesses, and more.